Finding a sustainable international corporate health insurance program for your employees just got a lot easier.  Globalis Plans travels with your employees regardless of where they may be, and we are always just a phone call or click away to help your staff when they need assistance.
Comprehensive medical insurance is an essential component of any employee benefits package.  With the increasing competition for talent, a Globalis medical insurance plan provides comprehensive cover and cross-border benefits, without breaking the budget.
Managing the costs of health benefits is a concern for most employers.  Our expertise in risk and network management ensures that your program is sustainable and cost-effective over the long term, saving you time and money and leaving you with satisfied employees.
Globalis offers a range of comprehensive solutions for organizations with local, traveling, and seconded staff.  Our solutions offer unique plan design flexibility, allowing you can choose the level and scope of coverage for your employees.  Different geographic areas of cover are available, to ensure you don't pay more than necessary given the location of your staff.
Globalis is available to both local and expatriate employees and their families.  Voluntary enrolments are available on request if you are interested in providing your people access to voluntary or supplementary cover.
Benefits range from basic cover for hospitalization only, to the most comprehensive level of cover including maternity, outpatient, wellness, dental, vision, emergency assistance, and travel benefits.
Globalis Plan Benefits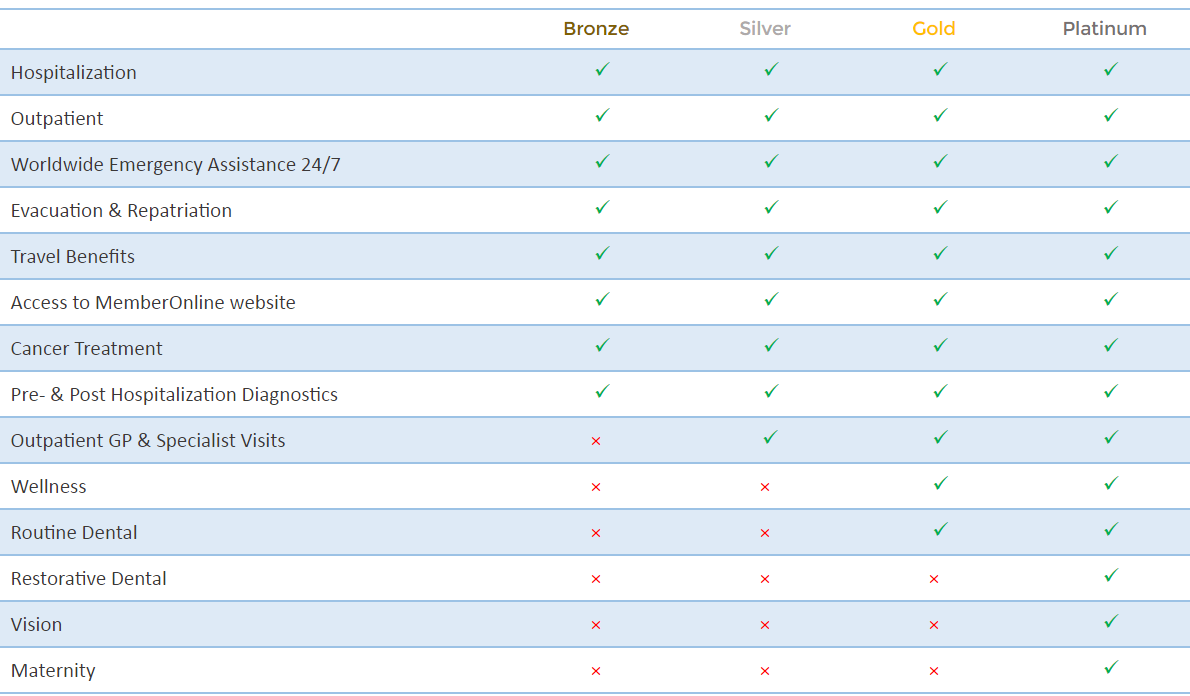 8 Options to Tailor Your Solution – Available with All Plans
Area of Cover
Overall Annual Plan Limit
High-Cost Provider Access
Deductibles
Hospital Room Type
Outpatient Annual Limit
Outpatient Direct Billing Services
Outpatient Coinsurance
Whether home or abroad, your employees will enjoy comprehensive international medical insurance cover with Globalis.
Member Privileges
As a bonus for residents or travelers to Singapore, Globalis members are provided access to Safe Meridian's Member Privileges: discounts and offers from various merchants in Singapore.  Click here for details.
Interested to Know More?
Click here to download the Globalis Group Plan Brochure.  Globalis is underwritten by QBE Singapore and is available to companies incorporated in Singapore or elsewhere.
Alternatively, contact us or your insurance intermediary for more information.
About QBE Insurance Singapore
QBE has been represented in Singapore since 1891. As an industry leader with more than 125 years of proven performance in Singapore, QBE's success is built on the strength of its partnerships with professional insurance intermediaries. QBE Singapore is part of the Asia Pacific Division of QBE Insurance Group Limited, one of the top 20 insurers and reinsurers worldwide. QBE Insurance Group's 2017 half-year results can be found at www.group.qbe.com. Headquartered in Sydney, Australia, the QBE Group operates out of 37 countries and territories around the globe, with a presence in every key insurance market.