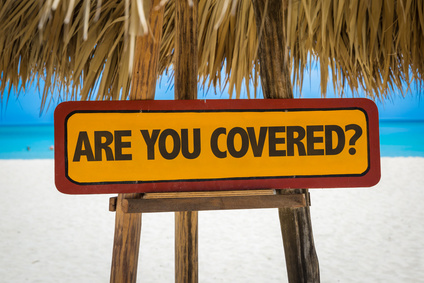 Posted by Safe Meridian Team
On 28 February, 2017
The choice between a travel insurance policy or an international health insurance policy can be confusing.  While both offer medical protection while you are overseas, there are some critical differences to be aware of before making your decision.
Although travel insurance appears to offer comprehensive medical cover while you are overseas, in addition to other travel interruption-related benefits, you may still be left exposed to costly out-of-pocket medical treatment, for which you will have to pay up-front and then claim for later.
Travel insurance is not, by any means, a long-term solution for your international medical insurance needs.  The cover provided by travel insurance policies is intended only for short trips overseas, to cover emergency medical situations and certain travel inconveniences.  The medical cover provided by travel insurance will end at, or shortly after, your return home.  Moreover, many medical costs, such as those received on an Outpatient basis, would have to be paid upfront, and then a claim for reimbursement later would need to be submitted later.  This means out-of-pocket expenses while travelling.
Travel insurance will invariably exclude all medical coverage for a pre-existing condition.  A pre-existing condition is defined as any medical condition that existed at, or prior, to the insurance policies start date.  In addition, any medical arising during a trip overseas, covered by only a travel insurance policy, may be excluded by future insurance policies as a pre-existing condition.
Traditionally, international health insurance policies are intended as extended period, or long-term, solutions, which cover a range of medical conditions from minor conditions to the most serious.  International health policies also provide extra support services to members, which can include direct billing for both Hospitalizations (Inpatient treatment) and Outpatient services and treatment (GP, Specialists, prescription medications).  Outpatient expenses include expensive diagnostic services, general practitioner and specialist visits, and prescription medications.
The Globalis suite of international health insurance plans now feature Travel Benefits.  The addition of Travel Benefits provides our members with enhanced cover for a range of travel-related inconveniences.  The additional benefits offer protection against:
Travel Delay
Loss of Deposit/Cancellation Charges
Lost or Delayed Luggage
Loss of Personal Effects
Loss of Hotel Facilities use
Home Protection
Personal Liability
Accidental Death & Permanent Total Disablement
If you are planning to relocate to another country, or already living abroad, and you are currently insured under a travel policy, you should seek out an international health insurance plan sooner rather than later. With a Globalis plan, you receive comprehensive international health insurance as well as Travel Benefits and Emergency Assistance.  Should you relocate to a new country in the future, your Globalis international health insurance plan will travel with you.  If the budget is a key concern, you can consider a inpatient-only (hospitalization) plan, like Globalis Bronze.  Keeping such a plan in place, in the event of serious illness or injury, is essential to avoid a major financial impact after a hospitalization.
Please contact us or your insurance advisor for more information regarding Safe Meridian's Globalis international health plans.