Help find a treatment for COVID-19
We all know front line workers (and those that support them!) are out there working hard to help us all get through this pandemic.
They can't be thanked enough.
But did you know you and your computer can join the fight?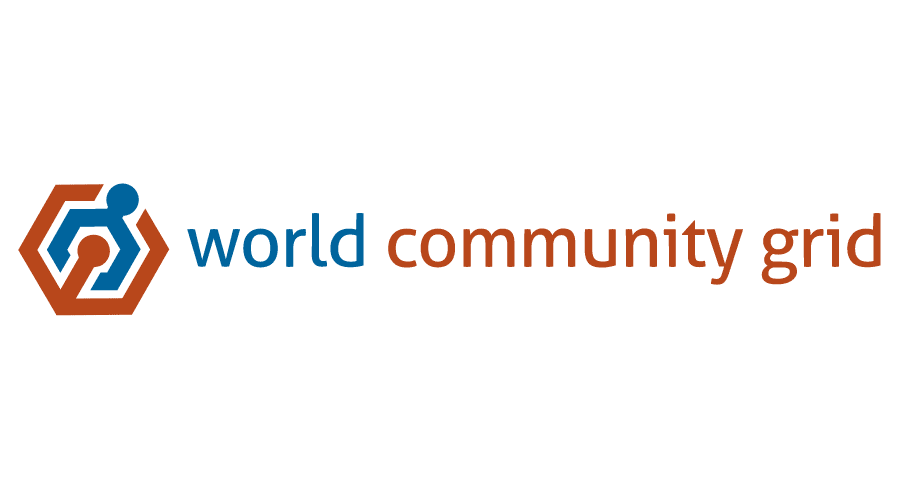 IBM's World Community Grid was launched in 2004 in an effort to create the world's largest public computing grid to tackle scientific research projects that benefit humanity. It crowdsources the surplus computing power that volunteers like you and I have, and uses it for scientific research.
It's now being deployed in the fight against COVID-19, with an important project from Scripps Research called "OpenPandemics – COVID-19."
The power of grid computing
Grid computing is all about linking together thousands of computers to reach a common goal. The World Community Grid software is what makes it work. You simply register on their website, download their software, and then leave it working in the background.
It won't slow down your computer or expose it to any viruses, and you can limit how much of your spare CPU it uses or the time of day it can run. It includes a nifty screensaver that explains the various projects, but you can easily switch back to your usual screensaver if it's not for you.
Once installed, select your research project and your computer starts contributing. You can create or join a team (you're welcome to join ours!) and periodically log into the World Community Grid site to check how much computing time you've contributed.
It's all about helping humanity
World Community Grid (WCG) has an "open data policy". It means they only accept research projects where the data and tools developed with the assistance of WCG will be shared freely in the scientific community. It's not about helping a few large companies grow their profits. It's all about helping the world's scientific community and non-profit research centres improve the world we live in.
Contribute to a research project of your choosing
Once you've registered and installed the WCG software, you can select the open research project closest to your heart. Projects are carefully selected and run by many of the world's best research facilities.
| | |
| --- | --- |
| COVID-19 treatments | Scientists at Scripps Research are doing molecular modelling simulations to look for possible candidates for the development of treatments for COVID-19. To succeed, they need massive computing power to carry out millions of simulated laboratory experiments. The research team wants to find treatments for COVID-19, and create a fast-response, open-source toolkit that will help all scientists quickly search for treatments for future pandemics. |
| Smash Childhood Cancer | Since 2009, World Community Grid has been part of the fight against childhood cancer. This project continues that work by expanding the search for better treatments to more types of childhood cancer. |
| Microbiome Immunity Project | Each of us has as many as 30 trillion bacteria living in and on our bodies. These bacteria are part of a system called the human microbiome. Most are harmless or even beneficial, but some have been implicated in diseases such as Type 1 diabetes, Crohn's disease, and ulcerative colitis. The Microbiome Immunity Project uses the power of World Community Grid to predict protein structures of the human microbiome. The resulting data will be analysed to find the most likely structure for each of the proteins under study. |
| Help Stop TB | Tuberculosis killed 1.5 million people in 2018, making it one of the world's deadliest diseases. You can help researchers learn more about it and how to overcome it. TB bacteria have been evolving resistance to treatments. This research uses the computing power donated by World Community Grid members to simulate the behaviour of molecules that protect TB bacteria from the drugs used to fight it, helping scientist better understand how they offer protection to the TB bacteria, and to develop better treatments. |
| Africa Rainfall Project | 95% of agriculture in Africa depends on rainfall. This project uses massive computing power, data from The Weather Company, and from other sources, to provide more accurate rainfall forecasts. It's all about helping farmers successfully raise crops. |
| FightAIDS@Home – Phase 2 | The first phase of FightAIDS@Home made significant advances in HIV research. As the virus evolves, the research team is now pioneering the use of new analysis techniques to better identify promising anti-HIV drugs. |
| Mapping Cancer Markers | This research project aims to identify the markers associated with various types of cancer. The project is analysing millions of data points collected from thousands of healthy and cancerous patient tissue samples. These include tissues with lung, ovarian, prostate, pancreatic and breast cancers. By comparing these different data points, researchers aim to identify patterns of markers for different cancers and correlate them with different outcomes, including responsiveness to various treatment options. |
| | |
Like to know more?
Visit World Community Grid to better understand how it all works. You can also check out their Active Research page to learn about the projects you can contribute to.
Ready to start contributing?
Click here to register on the World Community Grid site, and then download the software. Once it's up and running, select your project, and then think about who else you can convince to join!
It's all about community – or as the World Community Grid tells it, "Let your computer daydream science".